The Tannery Montana has twenty years of history behind it, during which the experience of several generations of tanners has been inherited. This has lead it to become one of the most successful companies today, above all for that regarding the production of vegetable tanned shoulders and crops, 80% of which are destined to the belt sector, 15% to the leather goods sector and 5% to the footwear sector. Founded in 1975, over the years it has followed a company philosophy that has promoted continual technological innovation as to prepare a high quality product and also to obviate environmental problems, towards which the company is very sensitive.
In a phase of continual expansion, it has recently constructed a new premises, also at Ponte a Egola, that occupies an area of 10.000 m2 (6.000 of which covered), that has been provided with avant-garde technology and equipped with new machinery for production, thanks to which it can count on a monthly productive capacity of about 800.000 square feet.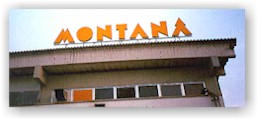 Vegetable tanned shoulders and crops for:
Belts

Leather goods

Footwear
.